Imprint
Imprint
Imprint
BAT Motorsport GmbH
Wangener Str. 72c
88299 Leutkirch
Deutschland

Tel.: 07561-9874861
E-Mail: info@bat-motorsport.de

Registry Court: Amtsgericht Ulm
Register Number: HRB 741339

CEO: Eugen Weber

Sales tax identification number according to § 27 a sales tax law: DE815891565

A platform of the EU Commission for online dispute resolution: https://ec.europa.eu/consumers/odr

We are neither obliged nor willing to participate in a dispute settlement procedure in front of a consumer arbitration board.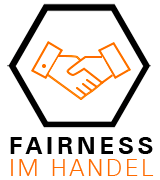 Member of the "Fairness in Retail" initiative.
More information: http://www.fairness-im-handel.de
Legal information about the website
All texts, images, and information published are subject to the provider's copyright unless third-party copyrights exist. In any case, duplication, distribution, or public reproduction is only permitted in the case of a revocable and non-transferable consent of the provider.
Links which refer to the content of this website require the consent of the provider. Such consent must be requested again for every fundamental change to the content of the website from which the link is made; it can be revoked informally at any time. Linking pages with illegal, offensive, misleading, or defamatory content is excluded in any case.
The contents of the webpage are created with the highest diligence. However, no guarantee can be given that it is up-to-date and complete.